In order to achieve significant energy savings, both the efficiency of the components and energy management are equally important. In Electbus, we develop systems and software for energy management and automation which add savings, security and simplicity to any local energy distribution network; an example of this is our work in BOD Tower Valencia (Ven), known by the population as "the Intelligent Tower" since it was the first of its kind in Venezuela.
With the combination of our high efficiency power components and a high-tech design and software, we can achieve modern and automated buildings which reduce operation costs and transform any project into a smart building. Among the parameters than can be controlled we have: lighting remote control, access control, cooling/heating, CCTV, power sub-metering, and others. These parameters can be programmed, controlled manually from a local central hub or remotely from anywhere in the world through the cloud.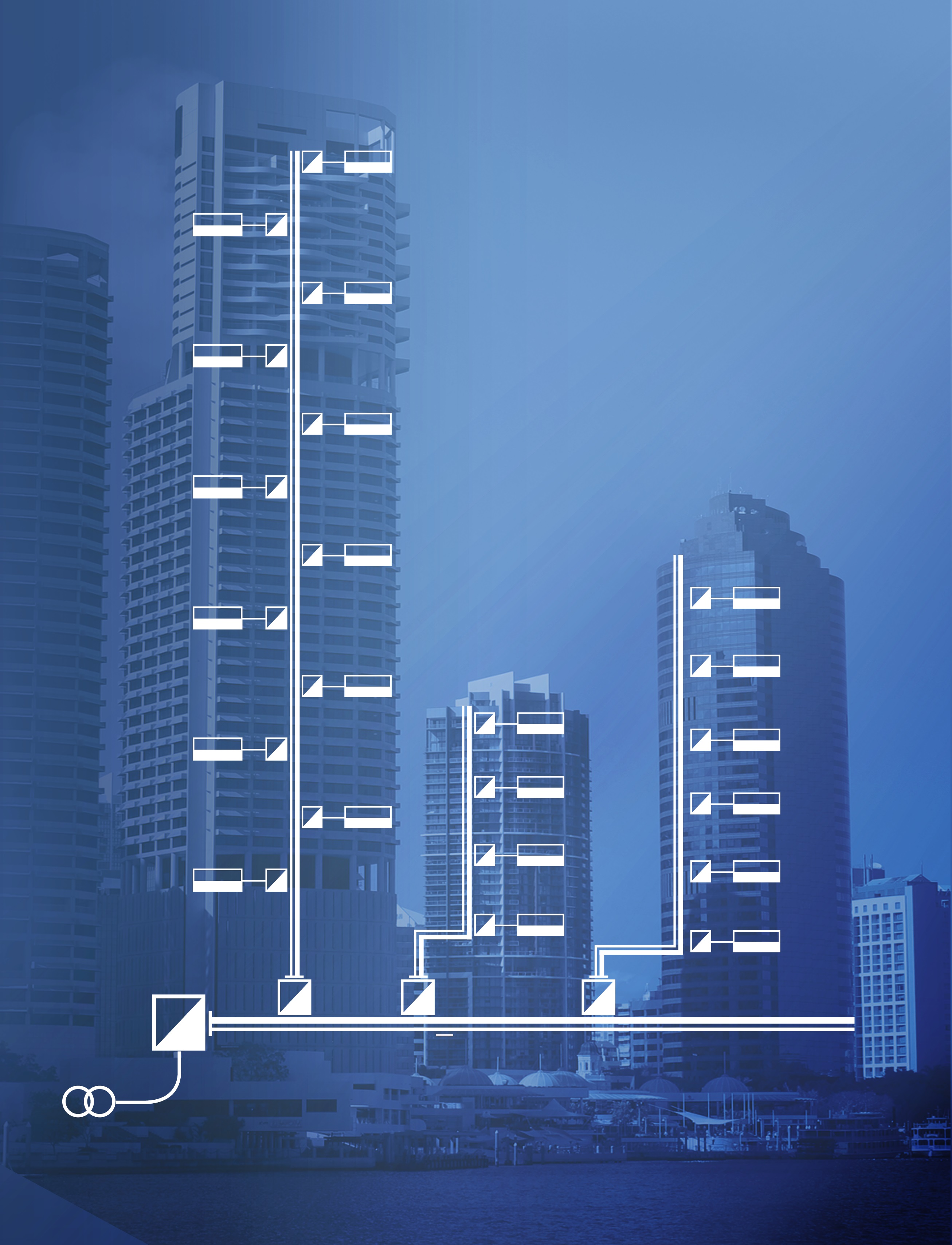 Para lograr un ahorro energético significativo, son determinantes la eficiencia de los componentes utilizados en el sistema eléctrico y la gestión de la energía por igual. En Electbus desarrollamos sistemas y softwares de gestión de energía y automatización que suman ahorro, seguridad y simplicidad a cualquier sistema de distribución local; ejemplo de esto, es nuestro proyecto Torre BOD Valencia, conocida coloquialmente como la "Torre Inteligente", pionera en este sentido en Venezuela.
Combinando nuestros componentes de alta eficiencia, con un diseño y software de punta, se obtienen edificaciones modernas y automatizadas que reducen costos de operación y transforman cualquier proyecto en uno vanguardista. Entre los campos que se pueden manipular tenemos: control remoto de iluminación, accesos, climatización, CCTV, medicion de consumo eléctrico interno, entre otros. Dichos parámetros pueden ser programados o controlados de forma manual tanto desde una estación de control local como de forma remota en la nube desde cualquier parte del mundo.